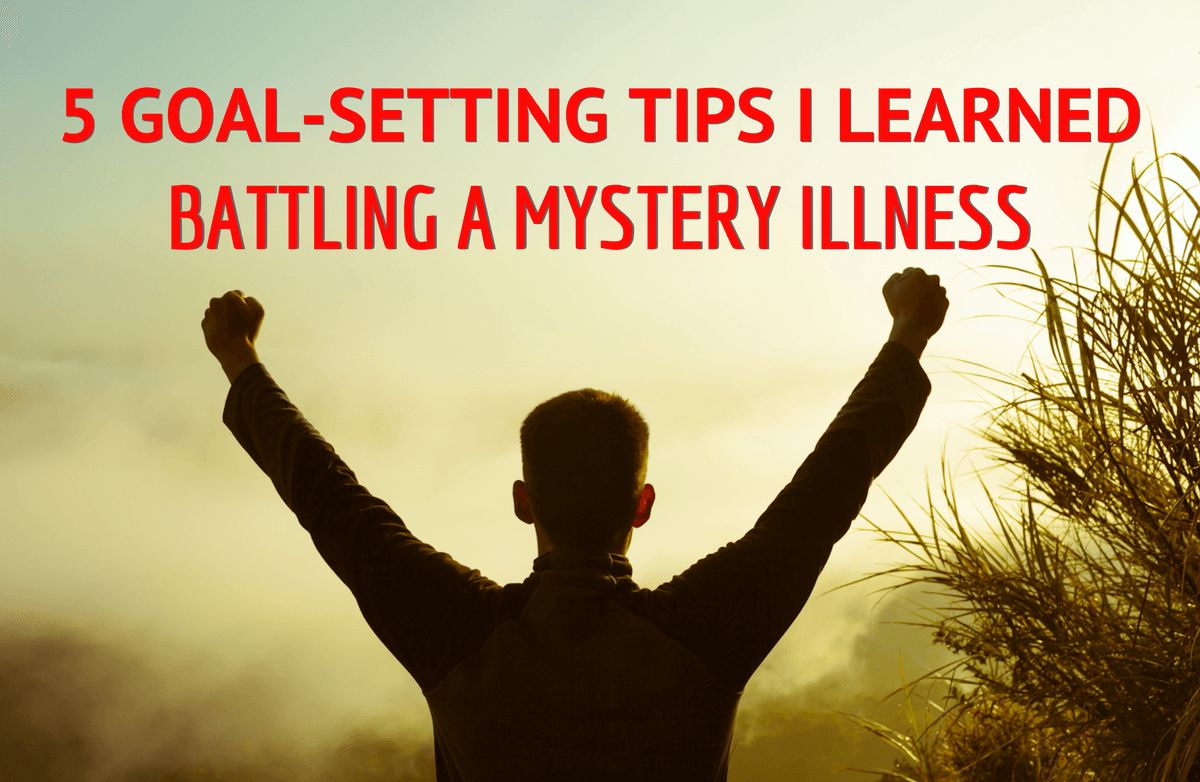 At 20, most people are midway through college, exploring the world, discovering what it means to be on their own or starting their first "real" job. At 20, I became ill with an illness doctors could not diagnose. One night I went to sleep healthy and the next day I woke up with numbness and pain that soon led to paralysis in my right leg, overall weakness and weight problems. The onset of my illness was so quick and severe that my family and I thought we could find a cure just as quickly as it appeared.
My family and I started on a quest to find an answer, but after visits to top hospitals and institutions across the country, the mystery remained. While some offered conditions like multiple sclerosis or Lyme disease as a possible cause, the only certainty was that it was chronic and it not only affected my body, but was starting to affect my spirit, as well. Living with the illness and the uncertainty left me feeling stressed, afraid anxious and, well, fat.
Read More ›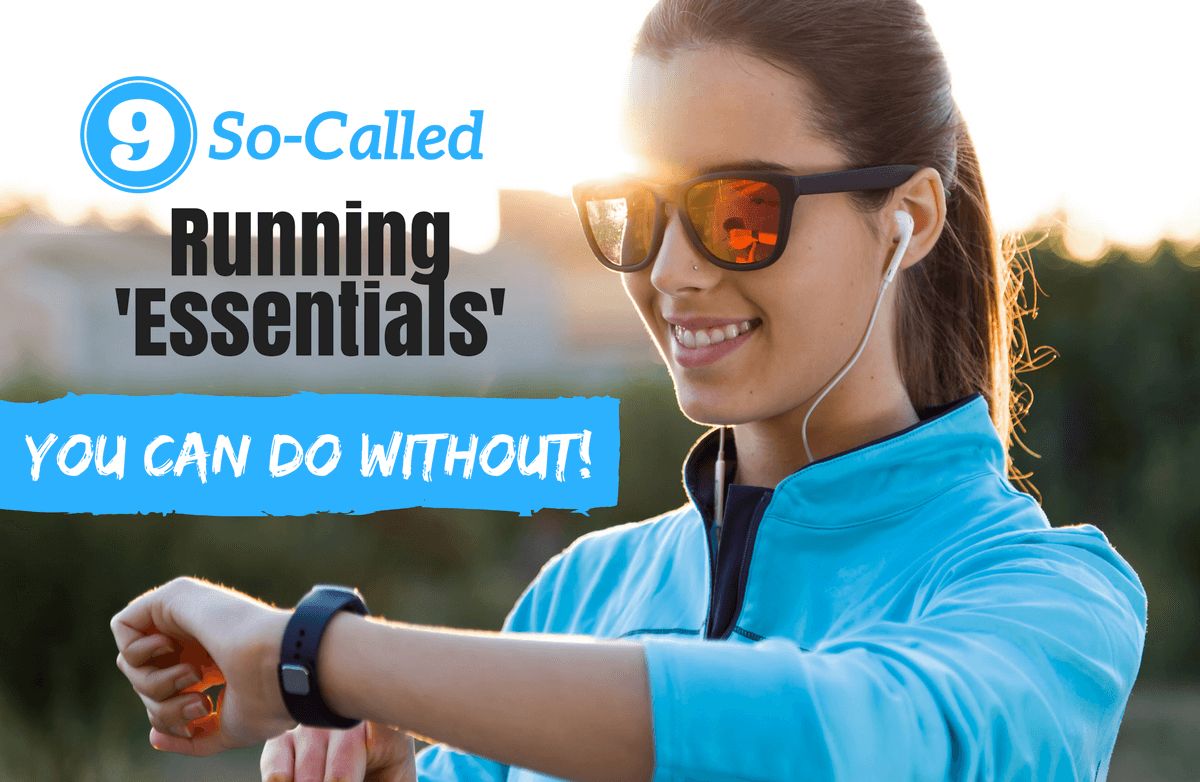 Running
seems like a pretty low-maintenance activity—just you, the shoes, the road and you're off, right? That doesn't mean there aren't a million-and-one gadgets and gizmos out there, though, each one promising to make your next run the best one of your life.
Particularly when you're new to running, it's easy get suckered into buying every tool and trapping that salesclerks and seasoned runners recommend. But keep in mind that people at running stores are trying to make a sale, and your running friends may have different preferences or priorities that compel them to buy certain items that aren't necessarily essential for
you
.
Read More ›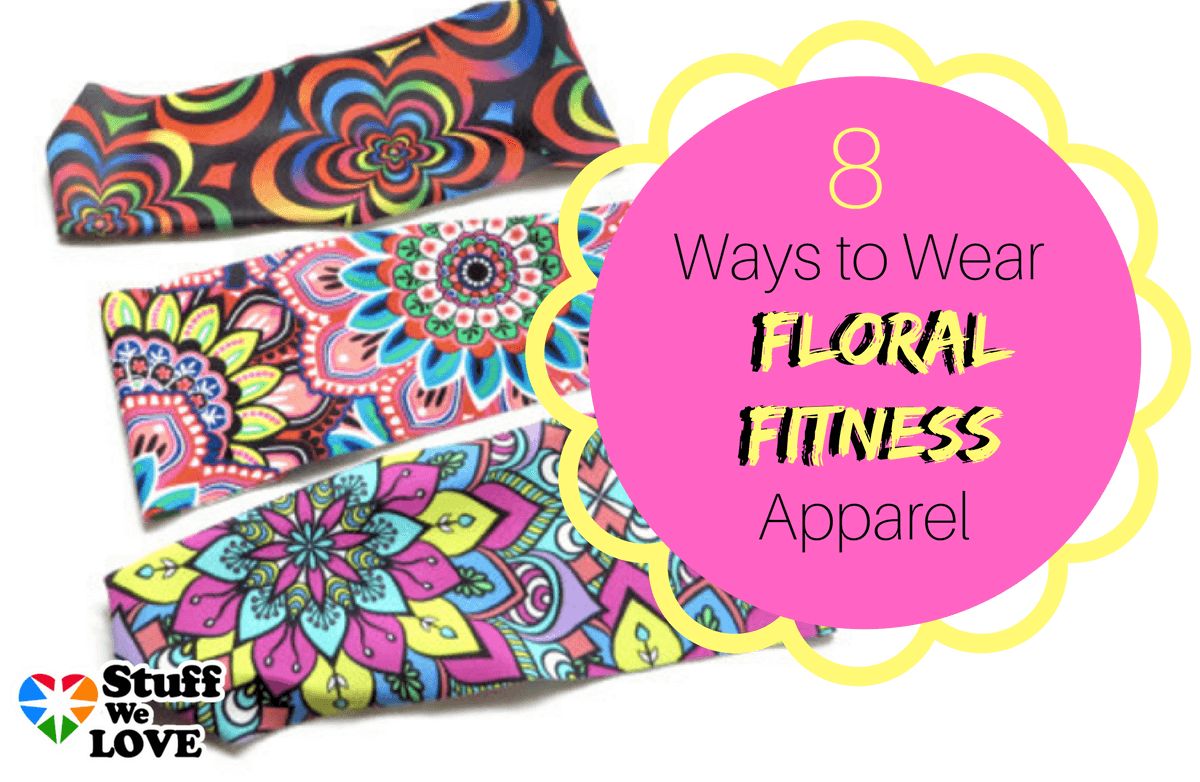 Why simply stop and smell the roses, when you can wear them? Gone are the days when getting ready for the gym or a walk around the park meant hiding your personality under boring, solid-colored clothing. Today's athleisure trends speak in flowery tones—loud ones. From red roses and pink peonies to delightful daisies and bright wildflower bouquets, you can't escape the movement toward adorning your body in head-to-toe flower power
If you're ready to rediscover your inner flower child or are just looking to make a smaller statement with that one perfect floral piece, then you'll find these fresh, fun, functional and flowery pieces are a cinch to mix-and-match with workout clothes you already own. Plus, they are great for any activity, from tiptoeing through the tulips to running through the ranunculus.
Read More ›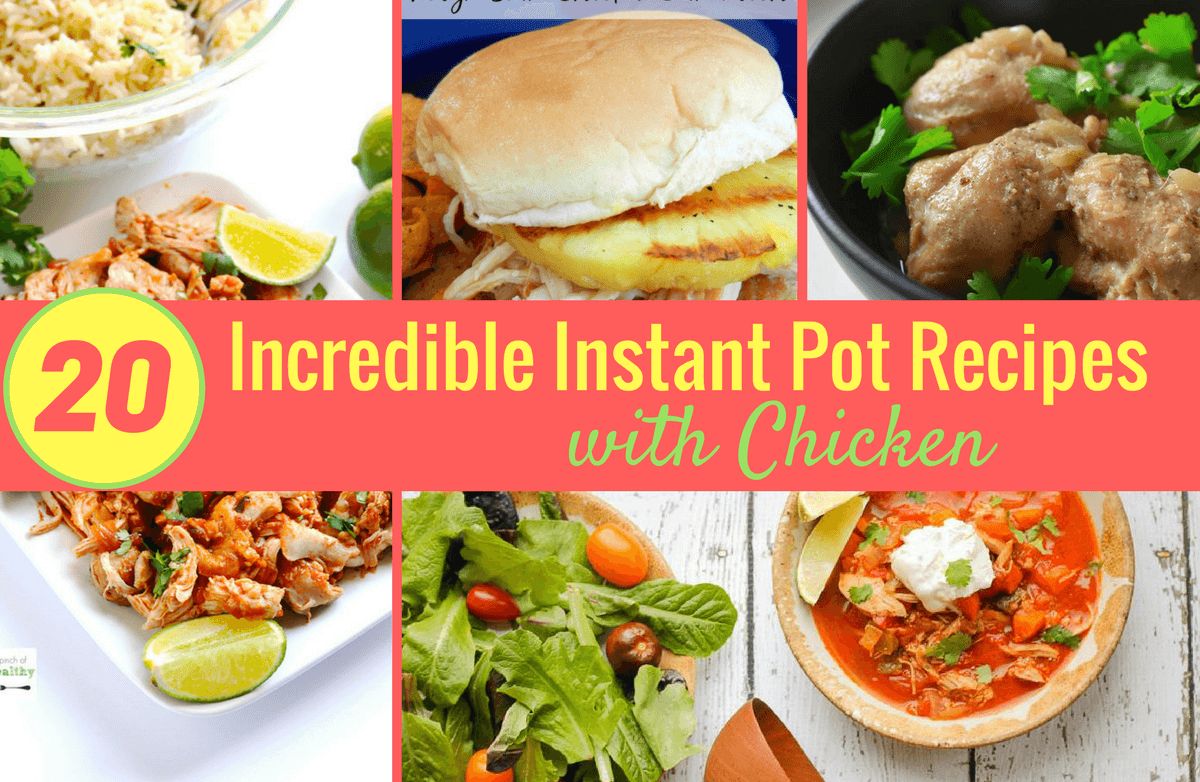 Unless you're vegetarian or vegan, chicken is probably one of the mainstays of your weekly meal rotation—and for good reason. Not only is it delicious, it's also low in fat, low in calories and high in protein, making it a great addition to any weight loss plan. That said, if you're preparing the same old chicken recipes night after night, it's easy to get stuck in a rut that could have you swearing off poultry altogether. And if you're time-crunched or oven-challenged, you could find most traditional chicken recipes a little daunting.
Enter the
Instant Pot
. There's a reason this electric pressure cooker is selling like hotcakes—it delivers the juicy, tender results of the slow cooker, compressed into as little as half an hour of cooking time. When you don't have the time or foresight to
meal-prep
the night before, you can toss a few ingredients into the Instant Pot after work and enjoy a healthy, home-cooked meal with minimal hassle.
Read More ›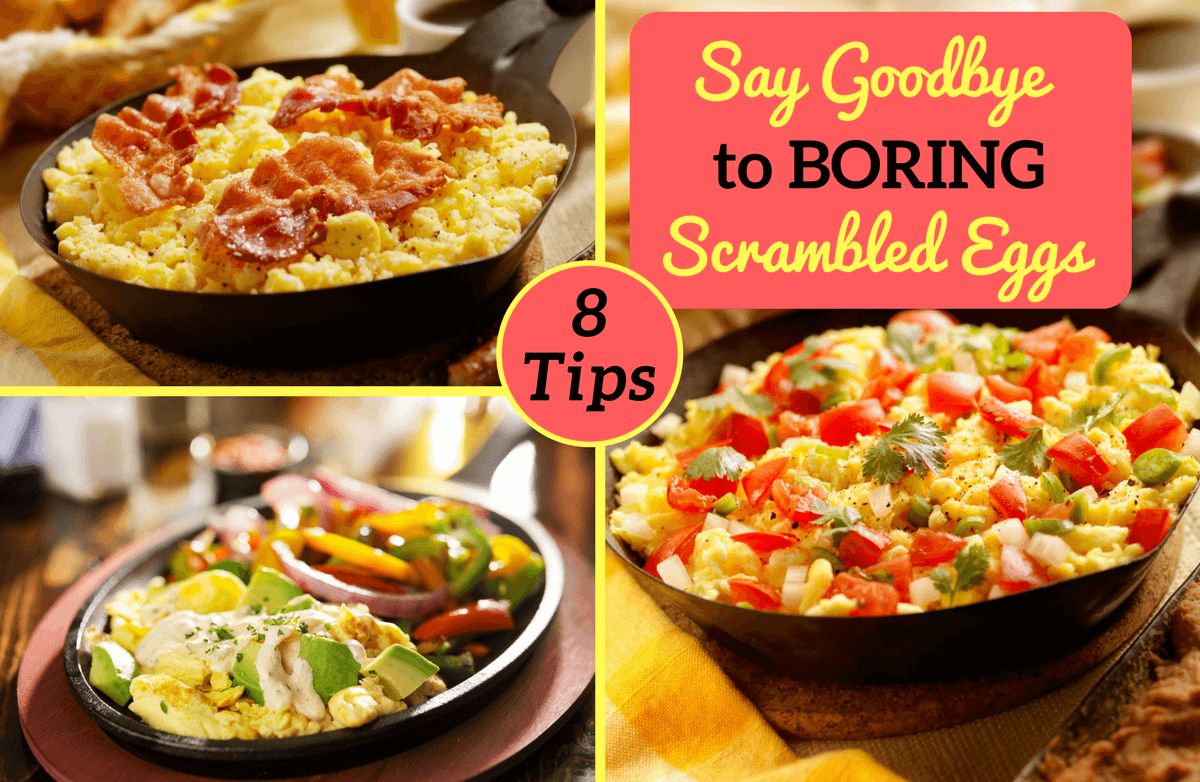 Tired of your same old boring scrambled eggs? They're so easy to make since all you have to do is crack, whisk and scramble, but after awhile you'll want to switch it up. The key is adding different ingredients to change it up and make them great again.
Not sure what to add? Fear not! We have eight delicious upgrades to get you egg-cited again.
Read More ›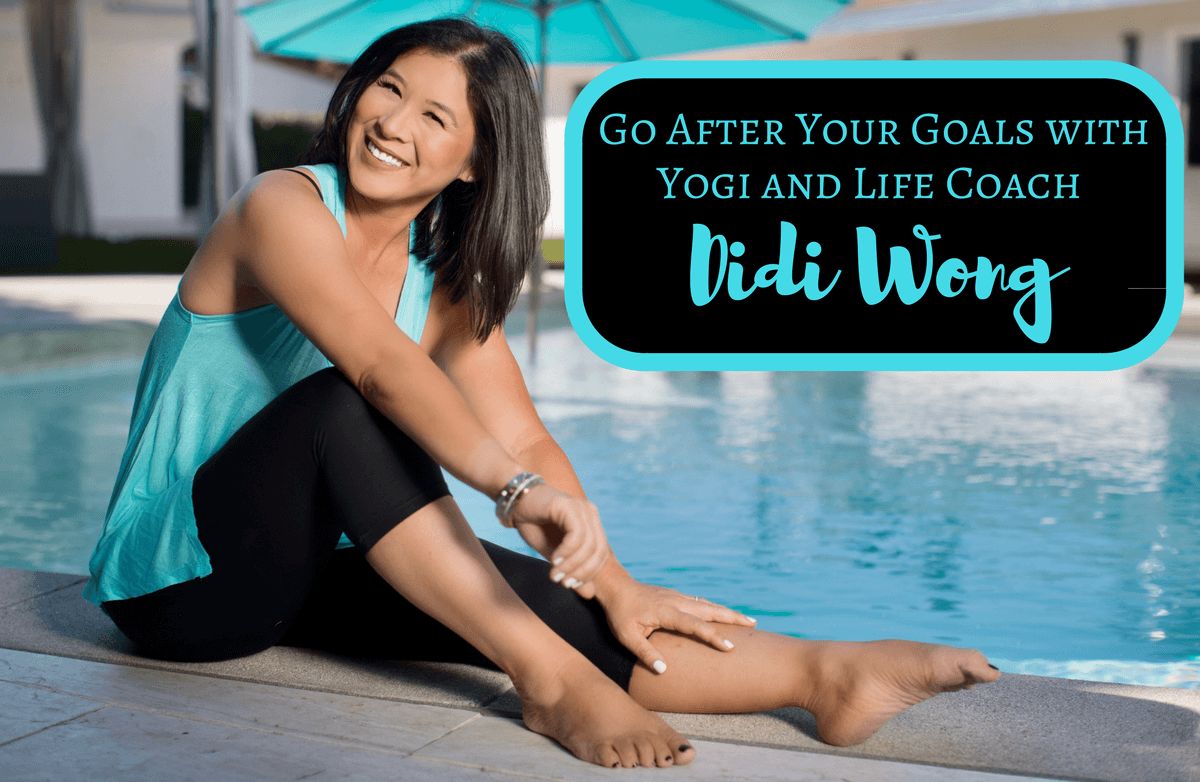 Inspirational women are all around us, teaching, motivating and leading others by example through the way they live their lives. The Spark Your Life Series connects you to thought-provoking female leaders whose stories can help you achieve life balance, a health and fitness goal or a better state of mind.

This month, we talked to Didi Wong, a master practitioner of integrative wellness and life coaching, about how she sets goals and creates action plans to go after them. Click here for your own goal-setting action plan.
About Didi



As a mother of four who is also a business owner, life coach and internet personality, Didi Wong believes that balance is essential to success in every element of life, from fitness and nutrition to family and relationships. That philosophy has reflected in her very diversified life. Raised in Hong Kong and England, Didi's lifelong dreams of being on Broadway led her to attend college in the United States, where she earned a degree in public relations from Boston University's College of Communication. Didi then moved to New York City, where she worked in PR for such major companies as Vera Wang, The New York City Ballet and Pier 59 Studios. After moving to Los Angeles with her husband, Didi's TV appearance on a reality fitness competition series earned her legions of fans—but it was yoga that finally brought her peace and fulfillment.

Following her passion for yoga, Didi launched her own yoga-inspired clothing brand, Chakras by didi. Her business success was followed by motherhood, and then transitioned to a new role as an integrative wellness and life coach. Didi believes that with proper balance, time management, positivity and love, anything is possible.
Describe yourself in three words.
Positive, honest, blessed

How did you get started in the fitness/wellness industry?
I have always been into sports and was on the team for the China Junior Olympics when I was seven. Growing up, I was given the opportunity to take all types of dance classes—from ballet to tap to Latin ballroom dancing—and I was a member of every team you can imagine during high school. All of this set my foundation to do something in the fitness and wellness industry. As I grew older, I became very passionate about mental health. I just love the combination of mental, emotional, physical and spiritual health coming together to make one whole, and that is why I pursued certifications at Integrative Wellness Academy.

How does life coaching tie in with fitness?
Life coaching is considered a field in the health and fitness industry because it exercises one's mental health. To live a full, healthy life, one must first strive to be mentally healthy. As a life coach, I help guide my clients to think about changes they can make in their lives, and pose powerful questions that lead them to achieve a happier, healthier life.

You've achieved a lot throughout your career. What are your top three tips for setting realistic (but motivating) goals?
1. Set a goal that you are passionate about, then you will be more likely to achieve it efficiently and accurately.
2. Set a goal that is achievable (but not drastic) within a short period of time.
3. Set a goal that allows you to physically count or see the results that will motivate you to keep on going. For example, seeing your bank statement increase, seeing your body fat percentage decrease or knowing you are drinking one soda a day instead of four will inspire you to continue.

What are the most important characteristics that a goal should have?
A goal should be realistic, practical and within your "season." For example, it is not realistic, practical or seasonal to say that you want to lose all 30 pounds of your pregnancy weight a month after the birth of your baby, or that you will run a marathon in one month when you haven't been training. It's also a good idea to be specific with a goal and take baby steps, because it will give you great satisfaction when you achieve it and will motivate you to continue.

Once a goal is set, how do you stay motivated to achieve it?
I always recommend visualization in the form of a vision board, and complementing it by reading motivating blogs and inspirational stories. I love "rewards," too. They don't have to be expensive or grand—it could be buying yourself a new T-shirt or a manicure, or taking extra time to do something fun. I also recommend setting a date by which you want to achieve the goal, so you stay motivated for a certain time period. For example, if you want to lose weight, register for a 5K or plan a big birthday party so that you are working toward that event.

What's the best goal-setting advice you've ever received?
To not just think it, but do it.

What are your top three tips for staying motivated when a goal seems out of reach, or when progress seems slow?
1. When your goal seems out of reach, reassess the goal and make a more achievable one!
2. When progress seems slow, look at what actions you are taking to achieve it. Can you increase the time spent, or can you add some other action to achieve it more efficiently?
3. Stay motivated by talking about your goal out loud to friends and family, and have someone hold you accountable.

Was there ever a time when you did not achieve a goal, or when you had to adjust or reevaluate a goal? What did you learn from that experience?
Yes! In business, sometimes goals are set to motivate myself or the team. There are times when the goals are pretty high, and when setting them, I know already there is a slight chance that they may not be met. The lesson I learn on a daily basis with my business goals is that I must keep trekking, and sometimes I must sprint to the finish line. If we don't meet the goal one month, we work harder the next month.

Being a CEO, I wear many hats. If I can keep my team motivated like I keep myself motivated, that's a big achievement already. The key is to build the best team.


Get Your Action Plan



Achieve your own goals with advice from Didi Wong.

Click here for your goal-setting action plan that shows you how to break down five common goals into more achievable steps.